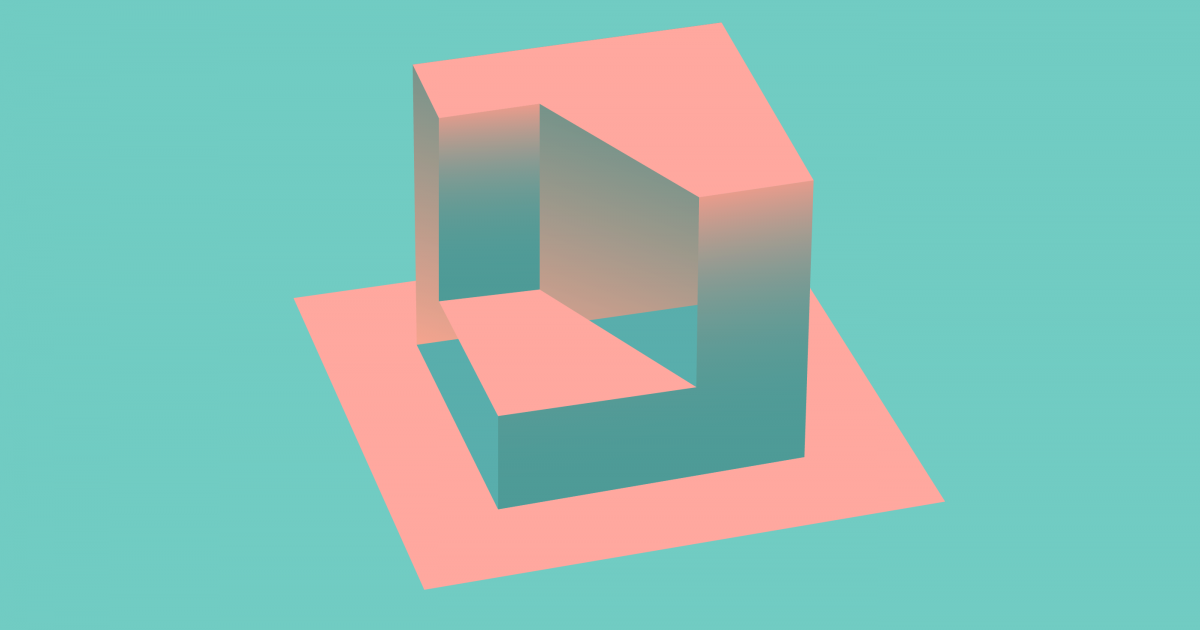 What are the best social media management tools out there? A quick Google search of the topic will yield list upon list. Many of those lists are curated by vendors. Here we're giving you a breakdown of 10 of the best social media management platforms from the point of view of the user, not the seller. 
Featured CRM sponsors for your Business
Whether you are a startup, small business or large enterprise, social media is the best way to spread brand awareness and share great content marketing. Networks like Facebook and LinkedIn are ideal for finding an audience and getting more customers. And because these days you might have many social media accounts across all the big social networks, you need the best social media tools.
Social media managers make it easy for team collaboration. You can curate content, plan posts and schedule content, and monitor all the engagement. And it all happens in one single dashboard and unified inbox. Social media management tools are necessary for marketing strategies, marketing campaign analytics, audience targeting and trend forecasting.
Whether you want to play around with free trials and free plans, or you are ready to subscribe for a premium social media management plan, this article will streamline your research and help you pick the social media management platform best for you.  
Social media management software comparison chart (top 10)
Product

Platforms

Best for

Pricing 

(starts at) 

Website

Hootsuite

Facebook, Instagram, YouTube, LinkedIn, Twitter, Pinterest, Tumblr

Overall

$29.00

Buffer

Facebook, Instagram, YouTube, Twitter, Pinterest

Startups

$15.00

Sprout Social

Facebook, Instagram, YouTube, LinkedIn, Twitter Pinterest

Small businesses

$99.00

Sendible

Facebook, Instagram, Google My Business, LinkedIn, Twitter Pinterest, Tumblr

Agencies

$24.00

Agorapulse

Facebook, Instagram, YouTube, LinkedIn, Twitter

 

$79.00

Tailwind

Instagram,

Pinterest

 

$9.99

TweetDeck

Twitter

Twitter

Free

CoSchedule

Facebook, Twitter, Pinterest, WordPress

Blogs

$14.00

e-clincher

Facebook pages, Twitter, Instagram, LinkedIn, YouTube, Pinterest, Google My Business, Yelp, Blogger

 

$59.00

Meet Edgar

Facebook, Twitter, Instagram, LinkedIn

 

$19.00
*per month billed annually 
What are social media management tools?
Your team, your company or your brand wants to have a social presence. This means that there are likely several social profiles and social media accounts. These happen across many platforms. The biggies are Twitter, Facebook, Instagram and LinkedIn. There are others too like WordPress, Blogger, Pinterest and YouTube.
You have a lot of accounts across all social media platforms. Social media management tools are for controlling all of these. The first major tool in the box is a single unified dashboard. It will let you monitor your profiles in one place. You can also collect all the engagements from different platforms and analyze them. 
The single dashboard also works like a unified inbox. You get to read all incoming communications in one place. You can also respond to them all without platform hopping.
Another major social media management feature is for planning and publishing content. This is a huge part of social media marketing. The best social media management platforms help you curate content for posts. This includes texts, media and hashtags. They will let you schedule posts on a content calendar and even recommend optimal post times.
Social media management platforms do social listening. They analyze trends and popular topics and to give you insights. This is very useful for planning marketing strategies and reaching the right audiences.
Then there are digital marketing teams. Social media management platforms are a necessary part of their software stack. These platforms make it easy for teams to collaborate on curating content. Also for composing posts and planning a publishing schedule.
What are the best social media management tools? Here's our top 10 list
If you are looking for the best social media management tools then our list of the top 10 below will help you to choose. Some are broad, others are niche. Some are better suited to individuals and small teams, and others are better for startups and SMBs. Read on to see which social media management platform is right for you.
Hootsuite (best social media management tool overall)
Hootsuite is a pioneer as a social media marketing and management platform. It was first developed as an in-house solution when no other social media management tool existed. 
Today Hootsuite remains a top contender. It syncs up social media accounts from Facebook, LinkedIn, Twitter, Instagram, Youtube, and Pinterest. It lets you plan and schedule posts. You can field messages from all social channels in a unified dashboard. Monitor online trends and get social analytics. Hootsuite has mobile apps and a Chrome browser extension.
Hootsuite is best for:
Professionals

Small businesses

Large Businesses

Scheduling posts

Social media analytics

Marketing campaigns

RSS feeds
Buffer (best social media management platform for startups)
Buffer is a small company with a distributed workforce. The platform is light and easy. It's divided into two products. One for publishing content and one for analyzing it. The platform can also be installed as a browser extension.
Buffer Publish has social media tools for marketing campaigns. It's good for team collaboration on marketing strategy. You can schedule content across multiple social channels. It's great for Instagram. Buffer Analyze lets marketing teams know how well they're doing. It shows you Instagram, Facebook and Twitter in one single dashboard.  
Buffer is best for:
Individuals

Startups

SMEs

Team collaboration

Social media scheduling

Digital marketing

Facebook pages
Sprout Social (best for small businesses owners)
Sprout Social comes across as a very professional social media management platform. There are loads of robust features. It may take time to learn but the results are worth it.
It all takes place in a unified social inbox. There's an emphasis on letting you monitor social media engagement in real-time. Sprout Social has tools for planning and scheduling content at optimal times. The analytics and reporting tools of Sprout Social are very in-depth. For this it uses Google Analytics. You also get good trend forecasting and other business insights for planning more marketing campaigns. 
Sprout Social is best for:
SMEs

Enterprise

Agencies

Marketing campaigns

Social media analytics

Scheduling content
Sendible (good tool for agencies)
Sendible is a social media management platform built specifically for agencies. It aims to help marketing agencies and brand strategists streamline their services for their clients.
There are many social media management tools offered by Sendible. A unified dashboard is great for managing social media engagement across LinkedIn, Twitter, Facebook, Instagram and more. It also lets marketing teams collaborate on planning and publishing social content. Sendible does social listening to offer insights. There's decent analytics too. They also have mobile apps for iPhone and Android.
Sendible is best for:
Agencies

Startups

Social marketing

Trend forecasting

Social media content

Influencer marketing
Agorapulse
Agorapulse is an easy way to manage social networks. The interface is clean and intuitive using mostly drag and drop functionality. It also has built-in CRM functions.
The core features of Agorapulse cover most social media manager functions. It lets you engage with fans across many social accounts. You can do decent content curation and plan your social media posts on a content calendar. The CRM tools and social listening give you deeper understanding of your customers. Agorapulser also makes neat reports with just one click. 
Agorapulse is best for:
Small teams

Startups

Small businesses

Marketing tools

Reporting

Social media strategy
Tailwind
Tailwind is a social media manager that focuses on visual content. It has an official partnership with Pinterest and Instagram. This focus makes Tailwind a winner in its niche. 
Tailwind lets you know the best times for posting content on Instagram. It gives you hashtag suggestions too. Tailwind also offers a community of influencers. When it comes to Pinterest, Tailwind streamlines multiple pins with one click. There are tools for re-sharing and re-using social content. With Tailwind Tribes you can easily expand your contact list.
Tailwind name is best for:
Small teams

Startups

Ecommerce

Instagram

Pinterest

Social media scheduling
TweetDeck (good tool for managing Twitter)
As the name suggests, TweetDeck is just for Twitter. It was an independent platform for better Twitter management and now it's owned by Twitter. It's like a premium version of the Twitter interface.
TweetDeck splits up the dashboard between posts, notifications, messages and trending. It also makes it easy to see and use trending hashtags. What's most useful about TweetDeck is the ability to manage many Twitter social media profiles in a single dashboard. It also has superior filtering and searching than the standard Twitter interface. 
TweetDeck is best for:
Twitter accounts

Startups

Individuals

Small businesses

Hashtags

Social media presence
CoSchedule (good tool for managing blogs)
CoSchedule is a suite of social media marketing tools. The bulk of the tools are divided into packages that start with a simple blog calendar. The next packages are a marketing calendar and a marketing suite.
The blog calendar is great for WordPress. It also covers the major social media platforms. With easy drag and drop tools you can manage your Google Docs, WordPress, Facebook and Twitter accounts in a single dashboard. The CoSchedule Marketing calendar lets your team plan and schedule social posts. There are also tools for content curation and an asset organizer for media files. 
CoSchedule is best for:
Small businesses

Startups

Marketing teams

Blogging

Content calendar

Social marketing
eclincher
eclincher has been around since 2012 but is recently becoming a more popular option for social media management. It's got a clean look and feel, with loads of features.
One of the unique aspects of eclincher is how it lets you automate your social media posts. You plan your posts and eclincher automatically knows when to publish. This is great for bulk upload and recycling past popular content. Team members get a unified inbox for engaging with fans and customers. Social monitoring, analytics and post-optimization are also part of eclincher's platform. 
eclincher is best for:
Startups

SMBs

Team collaboration

Auto posting

Social analytics

Real-time monitoring
MeetEdgar
MeetEdgar is a good social media manager for brand management. It's a hip looking platform well suited to the needs of cool startups. The goal here is to take over the routine task of monitoring your social media accounts.
Automation is a big part of MeetEdgar. It can automate when posts get published, but it also automates writing posts. It does this by finding trending texts and quoting them into your posts. MeetEdgar also lets you A/B test content. Users of MeetEdgar can get weekly reports sent to their emails. Finally, MeetEdgar offers great user support to its subscribers.
MeetEdgar is best for:
Individuals

Startups

Brand agencies

Automation

Scheduling tools

A/B testing
What are the best free social media management tools?
Here are the best free social media management tools:
Hootsuite – Free plan for 3 social profiles

TweetDeck – Always free just for Twitter

Later – Instagram scheduler free for 1 social profile

Over – Video and graphics curator

Canva – Drag and drop graphic social content 

Zoho Social – Free for 1 team member or 1 brand

Google's Campaign URL Builder – Works free with Google Analytics

Social Blade – Social profile analytics for YouTube, Twitch, Instagram, and Twitter

SocialOomph – Free post scheduling tools for 1 user
Choosing the best social media management software apps for your needs: key takeaways
Social platforms are great tools. They go well beyond the simple functions of any individual app like Twitter or Facebook. They help turn the average social profile into a powerful marketing platform.
What's more, social media management tools are necessary for team collaborations. Most companies and organizations will use social media management platforms to bring together people from marketing, sales and customer service.
Without such platforms, you will miss a lot of insightful data that goes on in the social media landscape. This includes analytics on your own social posts as well as wider trends and hot topics. Some social media marketing tools help you target the right audience. They show you the best place and the optimal times for publishing posts.
In the end, it depends on your needs. If you just want a social media management platform to unify all your social profiles into a single dashboard then take your pick. This basic set of tools is the core of social media management. 
If you are looking for something more robust, then we hope the above picks help narrow down your search. Some platforms are great for social marketing. Others are great for content curation. While others help analyze your activity and trends. Finally, some platforms are geared for expanding your follower base.
You've probably heard of Hootsuite, Buffer and Sprout Social. It's no surprise that these top our list. But we hope that less known names like MeetEdgar, Sendible and eclincher have also caught your attention. Then there are platforms like TweetDeck or Tailwind with their tight niches in Twitter, or Instagram and Pinterest. 
Maybe you think you should try something for free before you buy. This is always a good idea, and we've offered a quick sum-up of some free platforms too. However, even the paid platforms often have free trials. 
The quality of your social content is still tied to the creativity of your team. But you also need the right set of social media tools. This is how you bring great content to the greatest number of people. It's the socially-optimal way to be a modern brand.